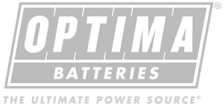 FIND THE MOST
POPULAR BRANDS

AT BATTERY WAREHOUSE
Battery Warehouse is the one-stop destination for all your battery needs in Maryland and beyond! With over 40 years of experience in battery sales and installation, our team has the knowledge you need to keep your devices running at their peak performance.
We carry the most sought-after battery brands for all your everyday needs. From cars, trucks and ATVs to cell phones, laptops, watches, toys and more, we've got what you need at the most affordable prices around! Can't find what you are looking for? Just ask one of our friendly associates and we will do our best to order it at your closest Battery Warehouse location or, if possible, have it shipped to your home or business.
Crown
Cyclon – Hawker
Deka – East Penn
Duracell
Energizer – Eveready
Exide
Fedco
Interstate
Maxell
Motocross – Yuasa
Noco – Genius
Odyssey
Optima
Power Sonic
Power Wheels
Saft
Schauer
Schumacher
Superior
Tenergy
Trojan
Ultrafire
Ultralast
Varta
Contact Us
With 6 locations across Maryland, we make it easy to find a Battery Warehouse near you.
Contact one of our stores or order online today to get a quote on your battery or inquire about our services; our friendly team is always prepared to assist you!
For faster assistance, contact the location closest to you during normal business hours. If you contact us after business hours, we will respond the next business day
stay in touch
Sign up today to be included on our newsletter!